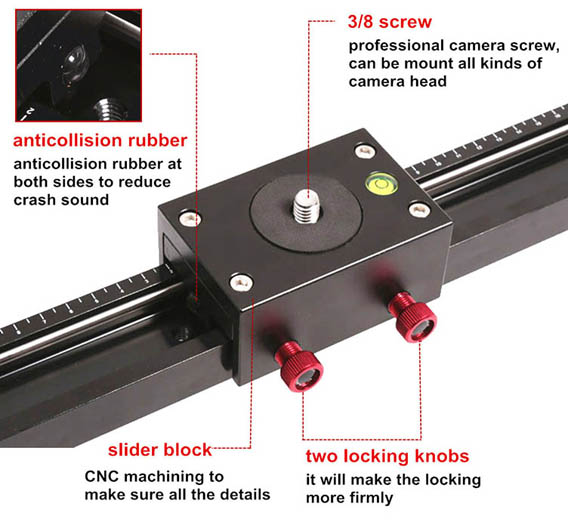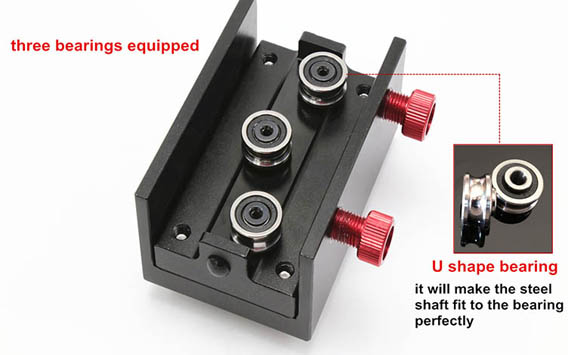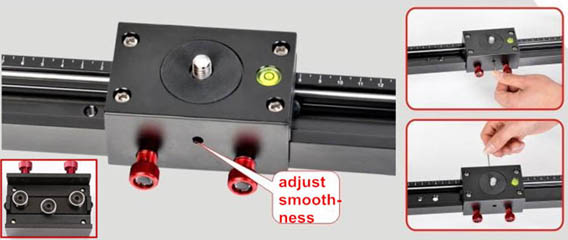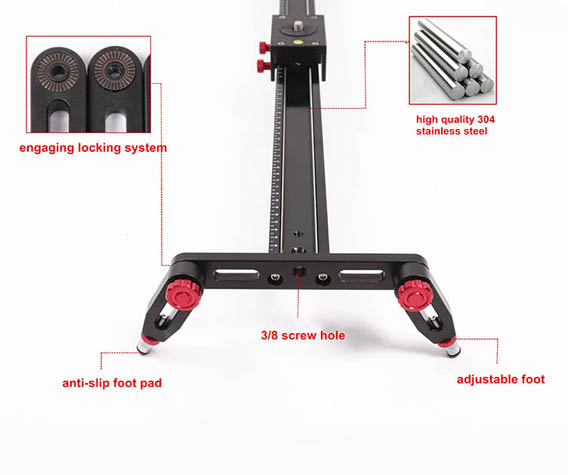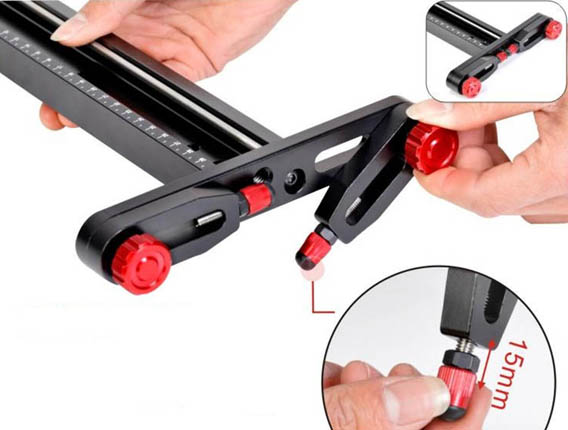 Size:

60cm、
80cm、
100cm、
120cm

Width:

4.5cm

Bearing quantity:

3

Loading weight:

1-8kg

Material:

aluminum

Applicable equipment:

tripod, monopod, camera head

Suitable for:

DSLR, DV camera
1.High quality material, after CNC machining to assure precision of the slider.
2. Other than 4 bearings, 3 bearings in the block make it much more fit to the slider.
3. High friction rubber on the foot pin makes the slider stand firmly on the ground; the height of the four foot can be adjusted to suit for different landform.
4. Use screw to connect the foot and main body, simple, useful, and price competitive; and stainless steel material assures the quality.