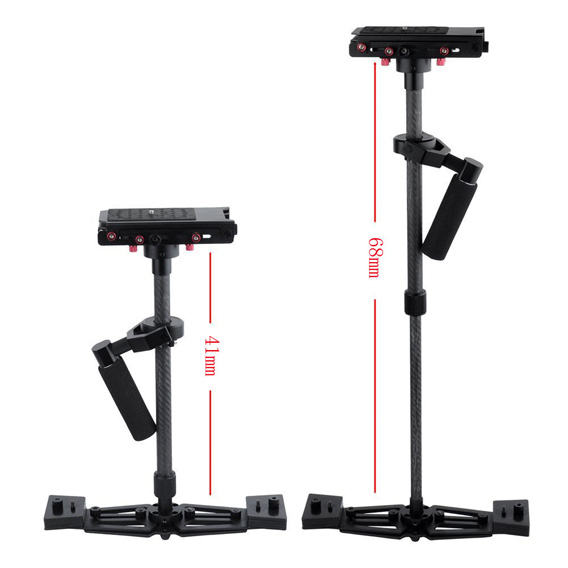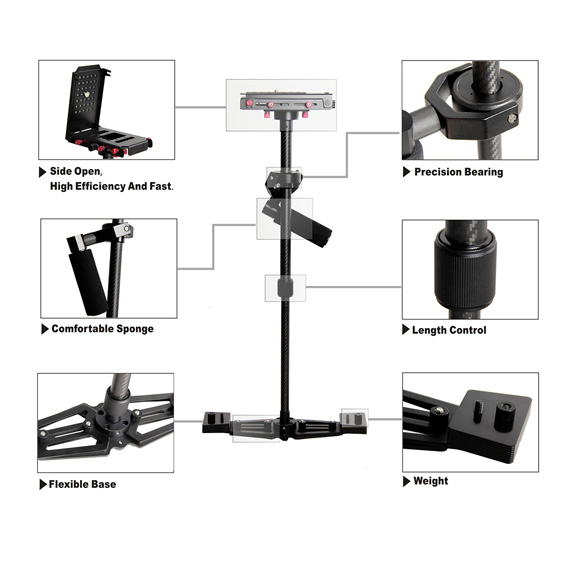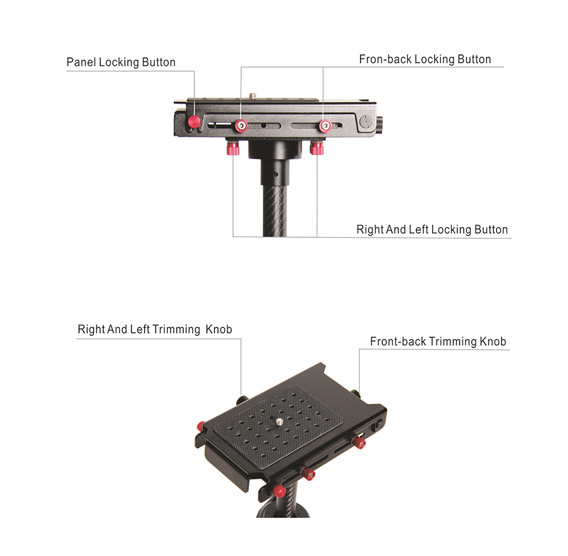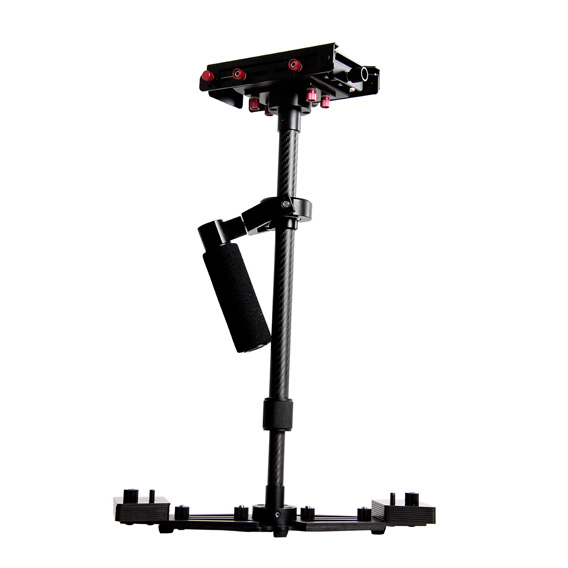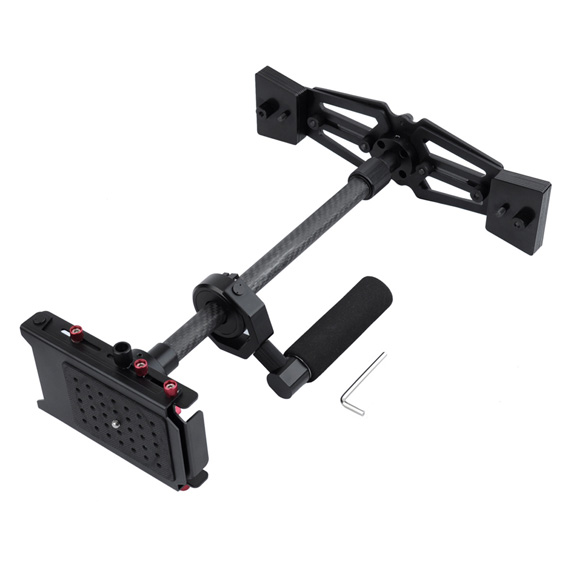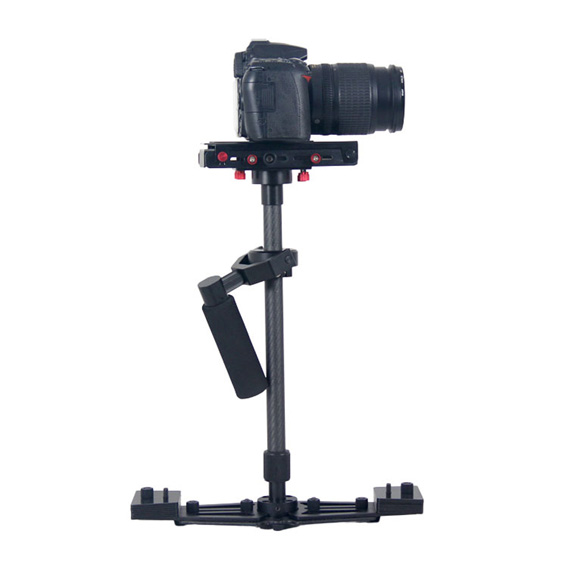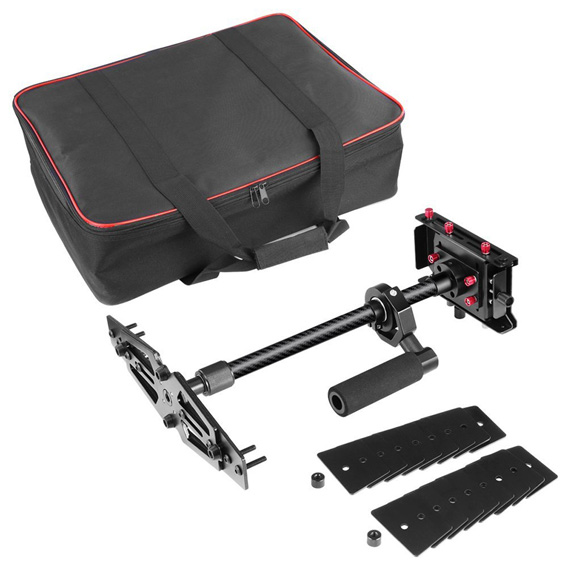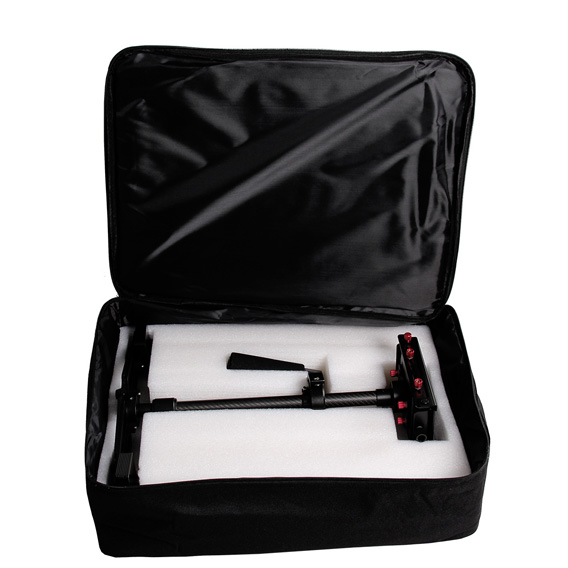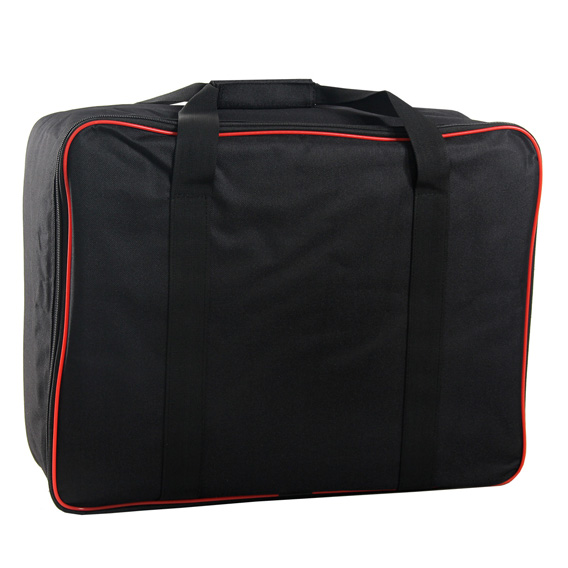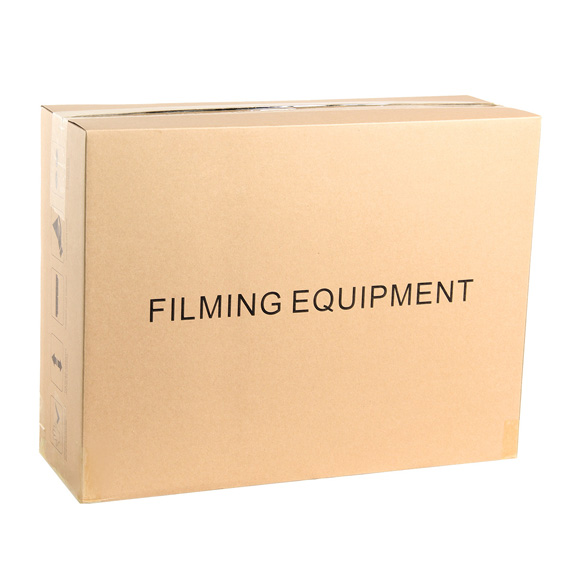 Description:
Open design of panel,can be adjusted around,fast installation or remove the camera.
Number of screw holes on the panel, each location can be used to fix the camera, easy to adjust the balance.
Anti-skid pads on the panel, ingenuity unique, non-slip effect is significant.
Sophisticated structure design, with perfect dynamic balance adjustment capability.
Adjustable gimbal up and down, keep the camera balance.
360 degree horizontal and vertical arbitrary rotation.
Exquisite workmanship, superior damping effect. Straight weight carbon fiber material, feel good, weight is also a lot lighter than aluminum, greatly reducing the loading of shooting.
Can be used with professional vest,mechanical arm, more professional to operate and more convenient to photograph.
With handbag, easy to carry.


Product Specification:

N weight 2.057kg
W weight 3.070kg
Max height 67cm
Min height 40cm
Carbon fiber diameter 1.5 / 2cm
Two-way stretch Base 30-38cm
Package Handbag + white box