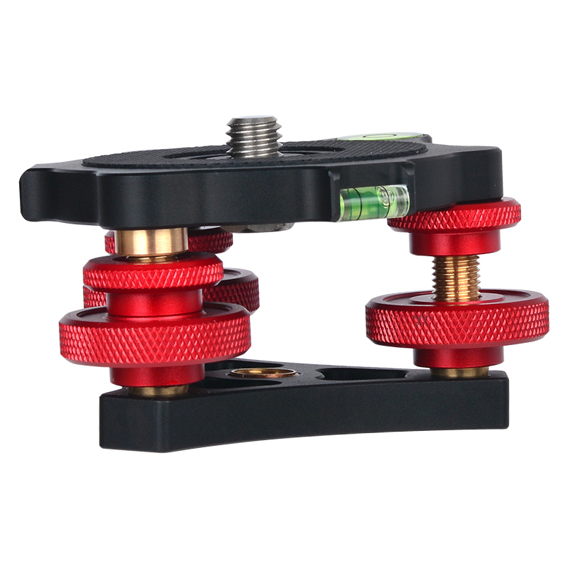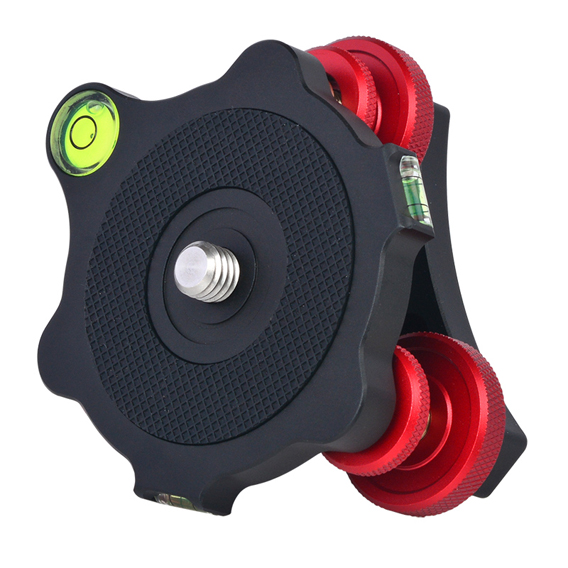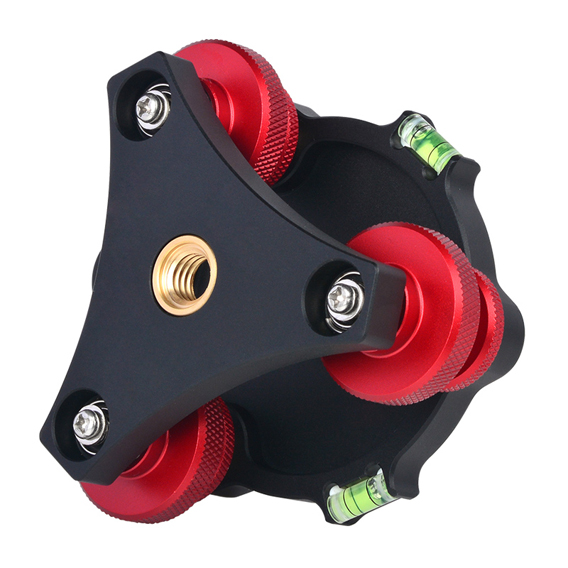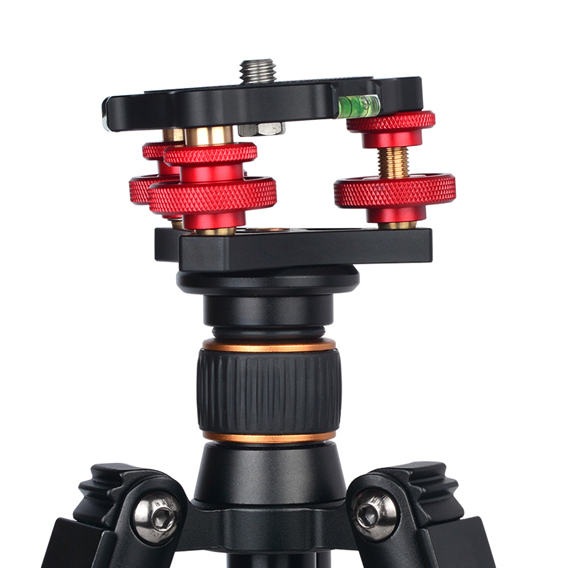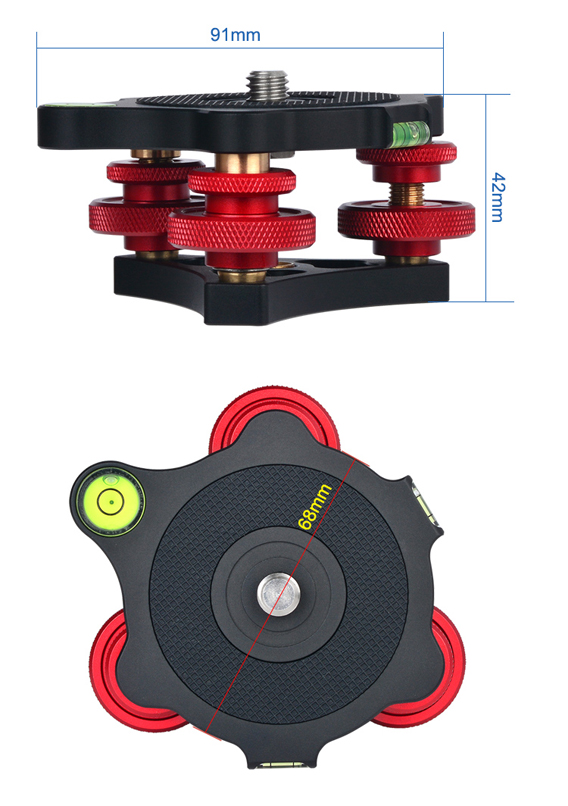 The dials also have locking rings to ensure stability once the right position is reached.
Suitable between the tripod and the tripod head.
Small size, lightweight and made with great precision.
Smooth Knob action for easy and secure positioning.
It is easy to be mounted on the tripod.
Built-in high contrast levels, ensure the photography precisely.
The three adjustment dials enable the operator to make fine, finger tip adjustments up to +/- 10 degrees to ensure the camera is perfectly level.