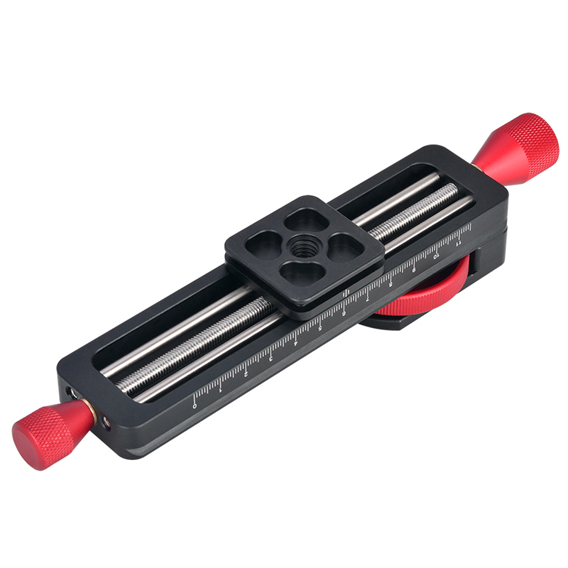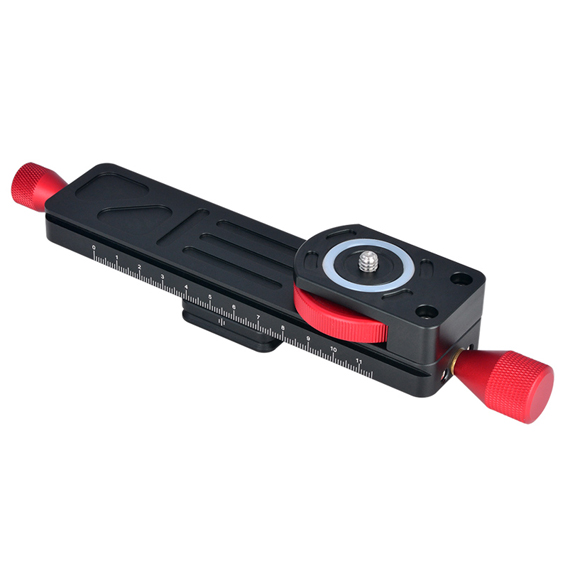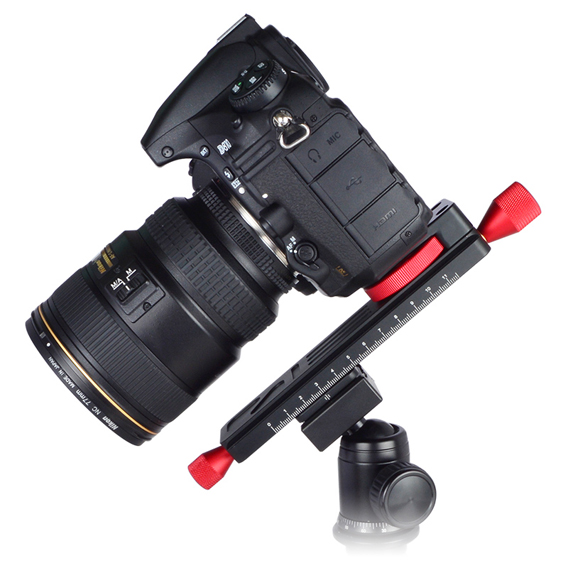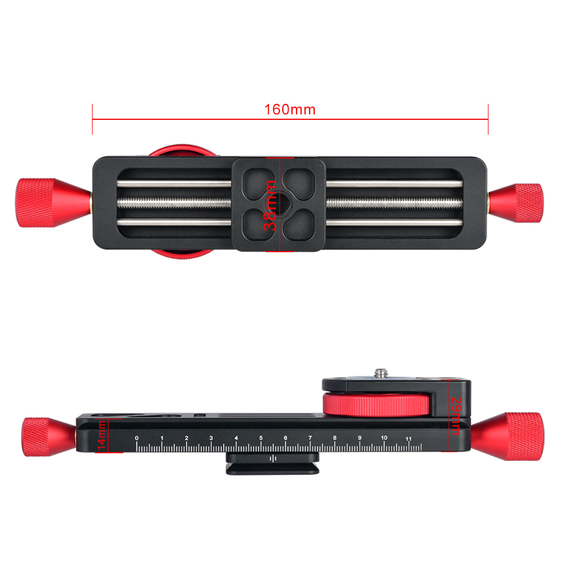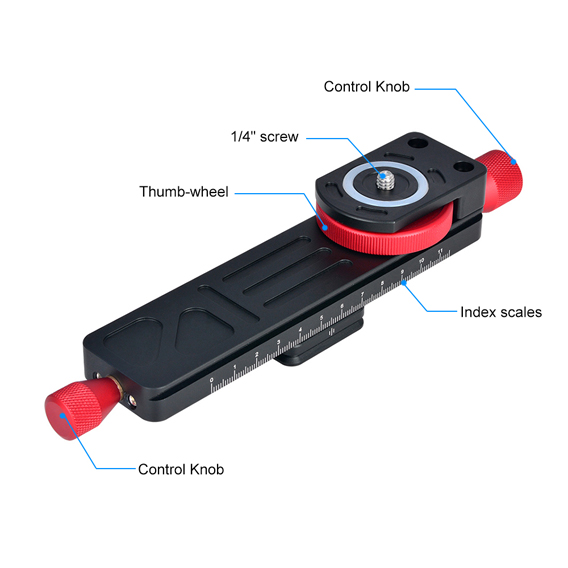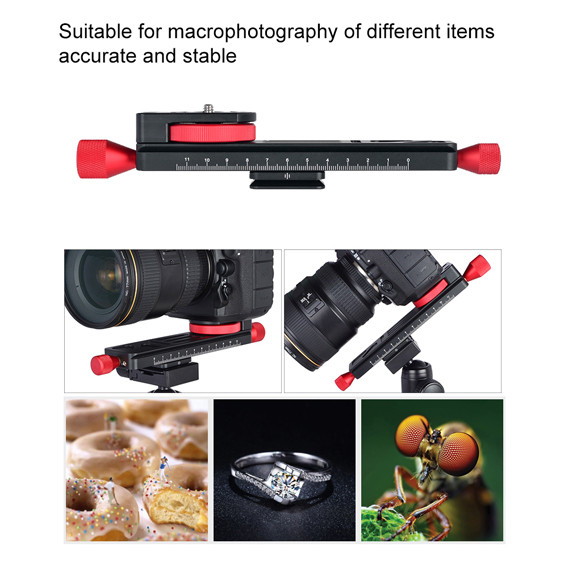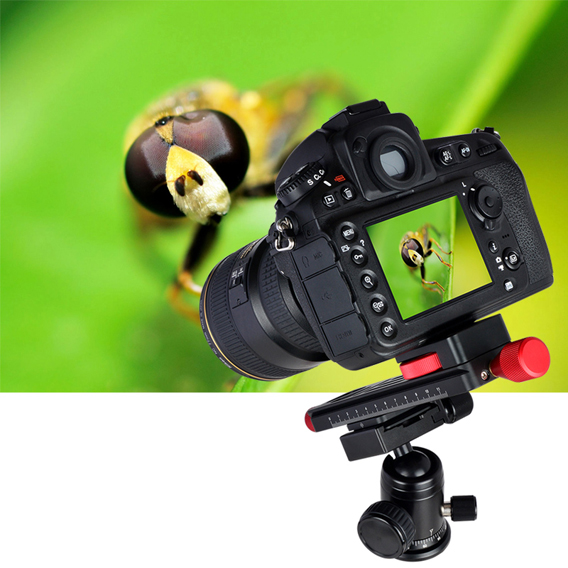 Features:
Aluminum alloy material, CNC precision machining, surface anode anti-oxidation treatment.
Standard 1/4" screw on the top for mounting camera, by using the thumb-wheel to fix camera tightly.
115mm adjusting range, and index scales are printed on both sides of the rail for easy viewing.
Driven by a knob-controlled worm gear, and manual adjustment; helping to achieve accurate camera-to-subject distance.
38mm-wide Arca-type dovetail plate design with a 3/8" screw hole at the bottom, two mounting options.
Suitable for Arca-Swiss/ RRS standard quick release plate.
Specifications:
Brand: Andoer
Material: Aluminum Alloy
Adjusting Range: 115mm / 4.5in
Load: max. 10kg / 22lb
Item Weight: 292g / 10.3oz
Package Size: 22 * 5.5 * 5cm / 8.7 * 2.2 * 2in
Package Weight: 330g / 11.6oz