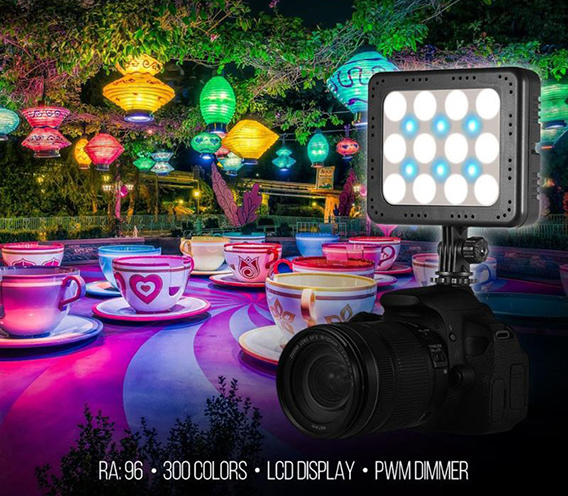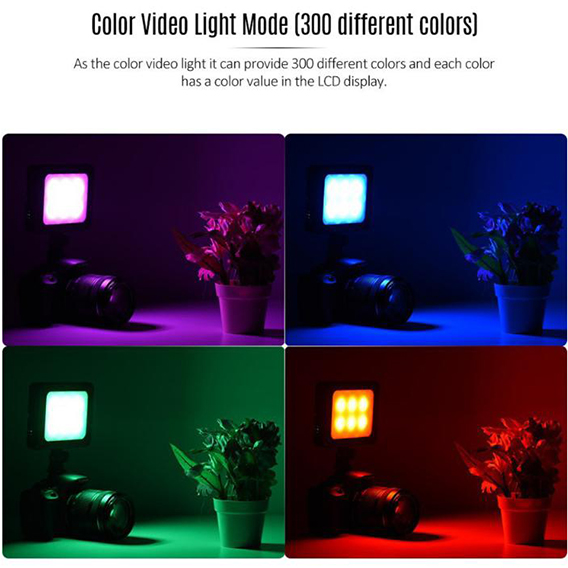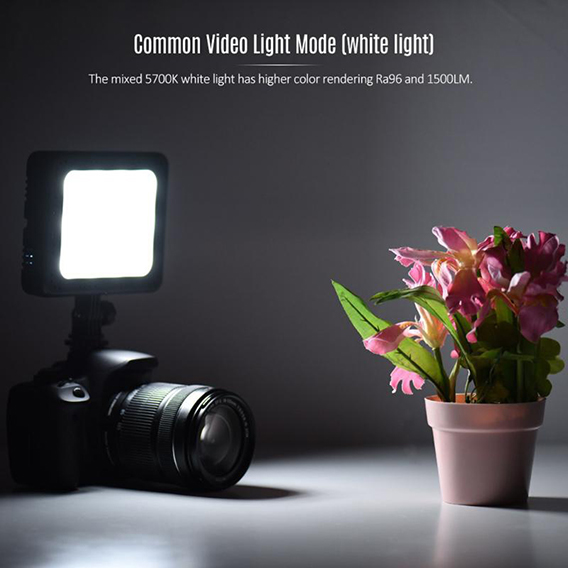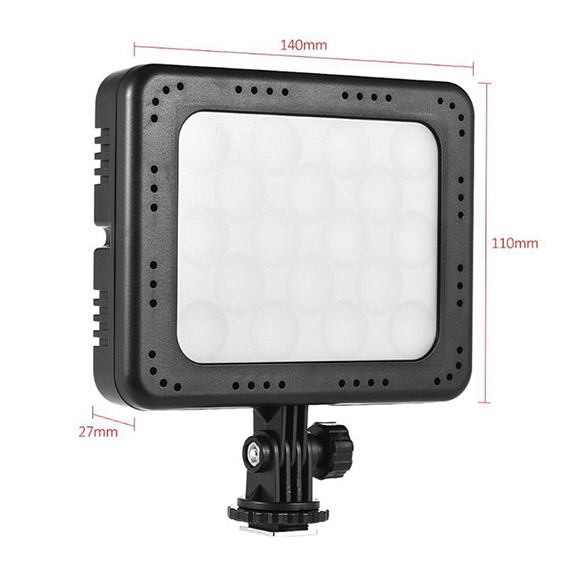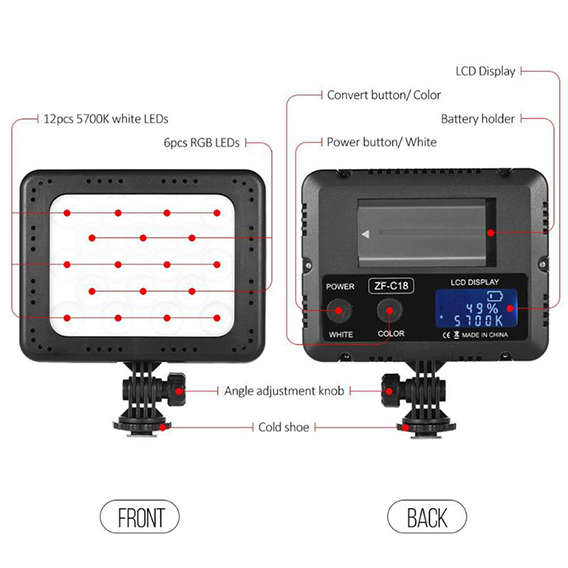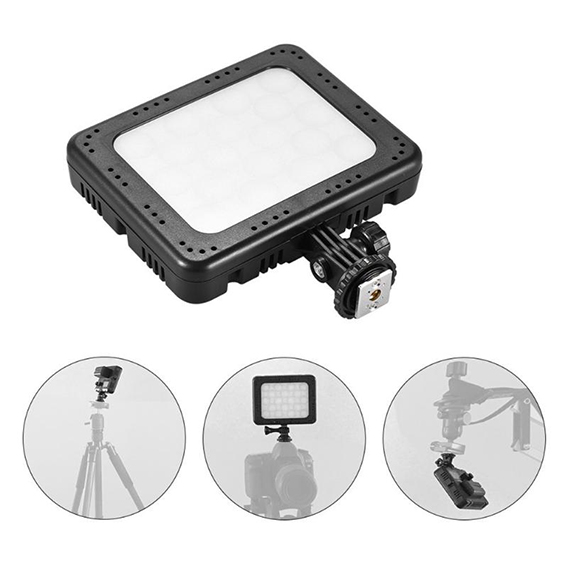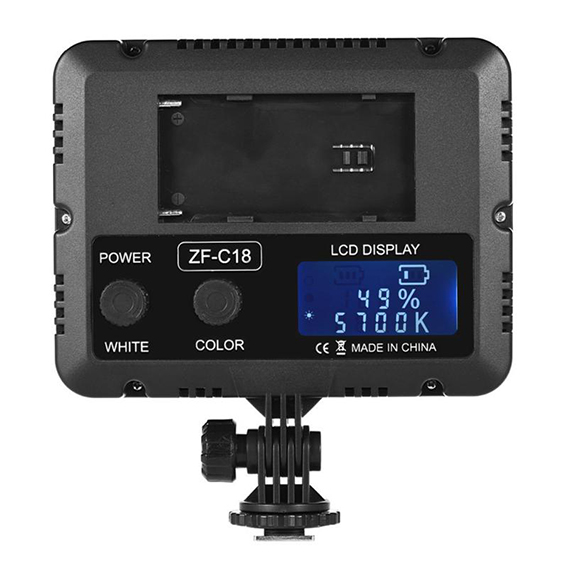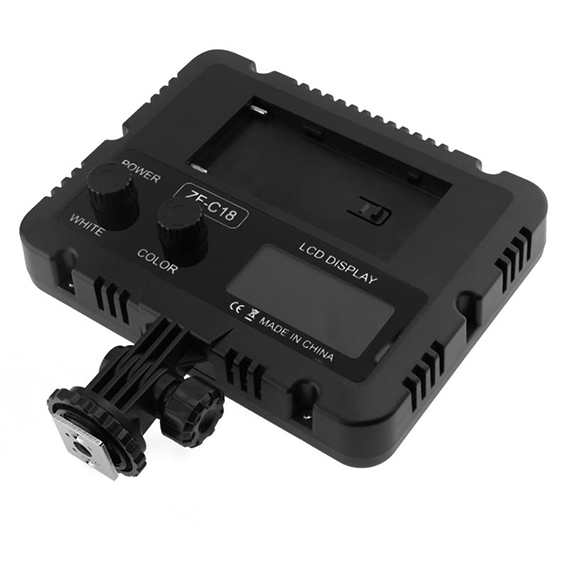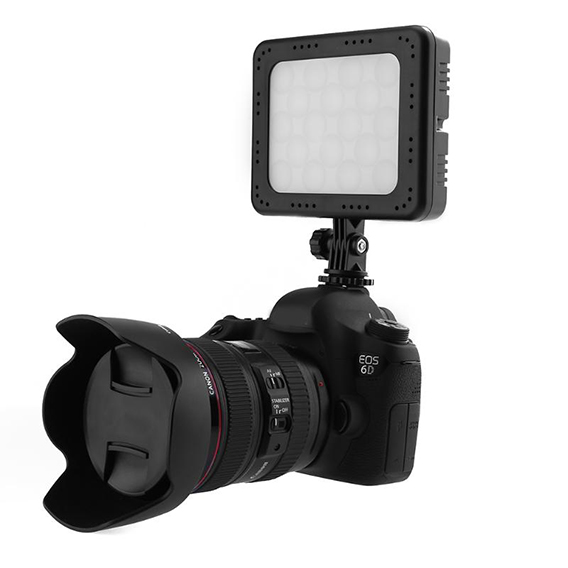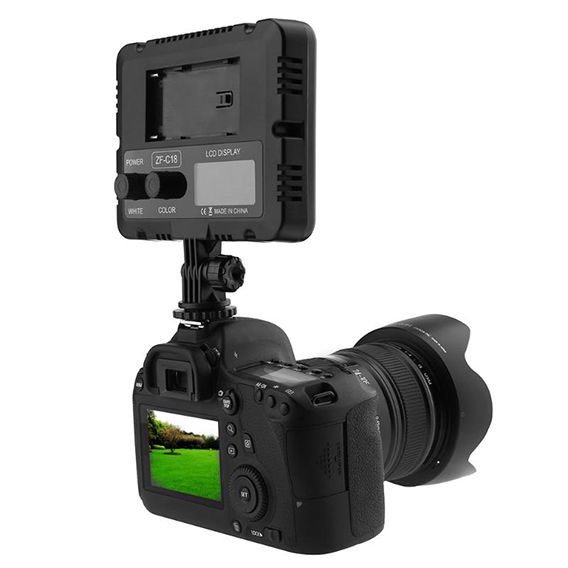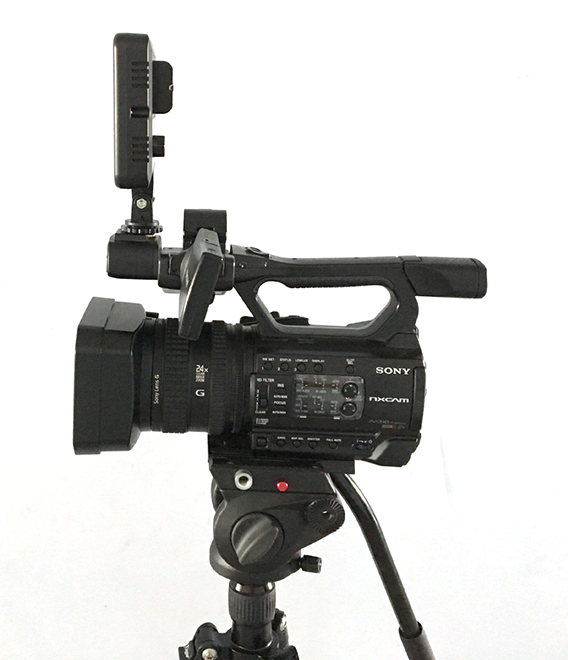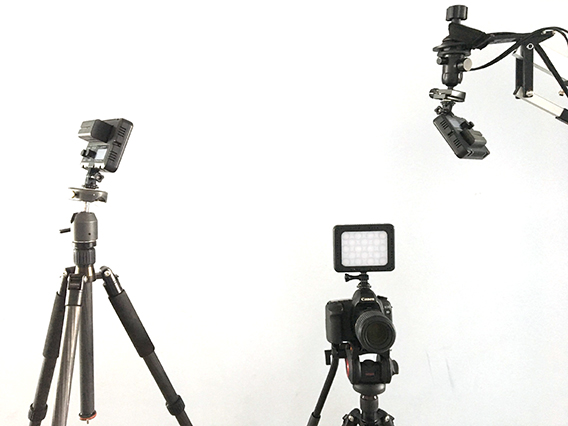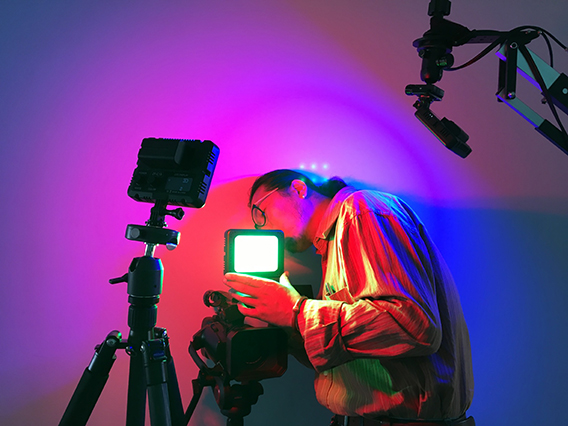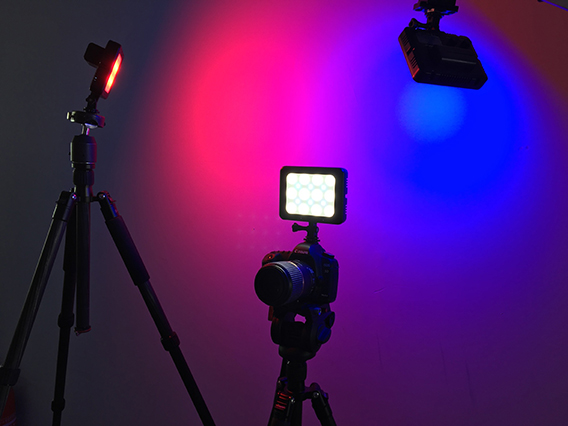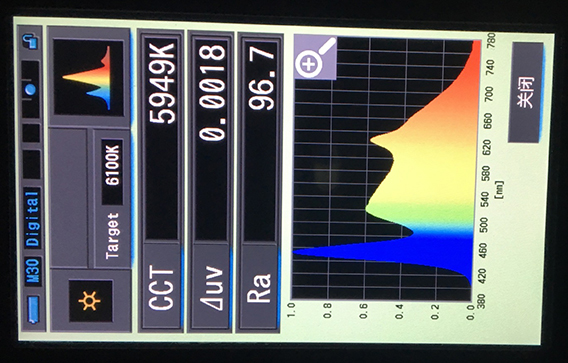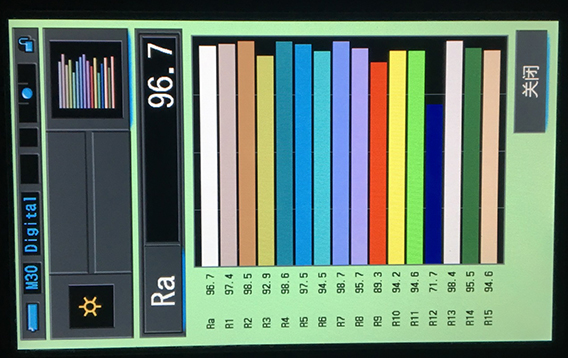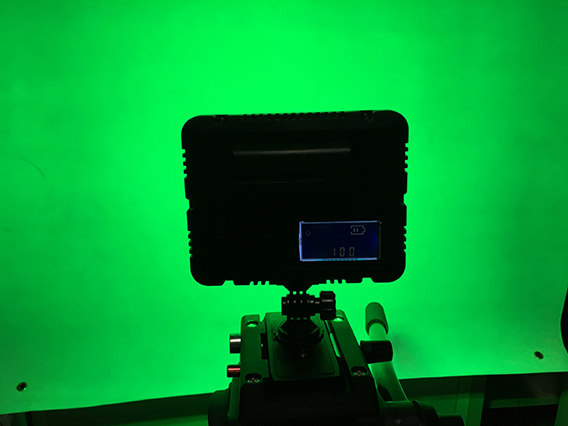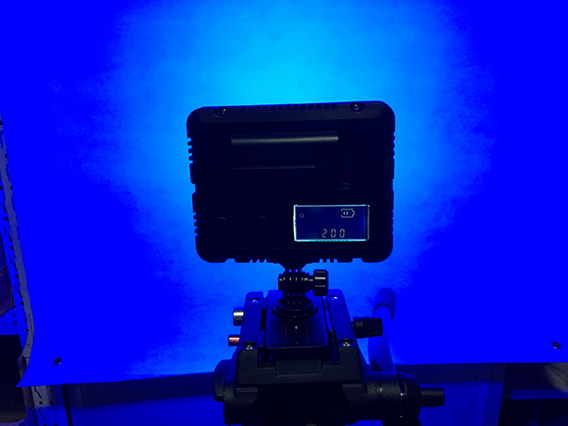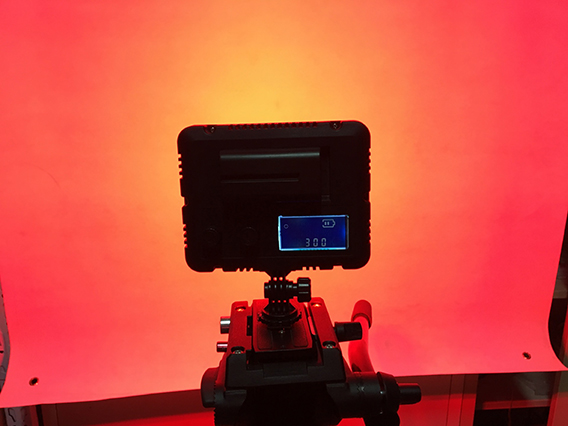 Features:
1. The thickness is only 2.7cm, the luminous flux has 1500 lumens, the power is 15W.
2. The lamp is equipped with a LCD screen to display color temperature, brightness, color value and electric quantity.
3. Press the color light button to switch to the color light, you can create a variety of atmosphere light, gorgeous initial value of red light, red light on the screen color value is 300 or 0.
4. Rotating color light knob, light color change from red to green green gradually, color value is 100, continue to turn into blue, the color value of 200. to turn color light red button, gradually return to origin, to complete a cycle.
Specifications:
Power: white light mode 15W, color light mode 11W
Power supply: F550, F750 battery(Not included)
Luminous flux of white light: 1500 lumens
Irradiation angle: 120 degrees
White light color temperature: 5700K
White light color rendering: RA96
White light brightness adjustment: 20%-100%
Color value: 1-300